Shangri-La's Mactan Resort & Spa Review
Location: Punta Engano Road | P.O. Box 86 , Punta Engano, Cebu, Philippines 6015

Shangri-La's Mactan Resort & Spa is an amazing five star resort at the island of Mactan. I think this is the best beach resort in Mactan, I actually think it's the best in Cebu! We stayed here for 3 days and 2 nights, first beach we went to on our week-long Cebu trip. We arrived in the evening since our flight is 5:00 pm from Manila. Going there is easy since there is an hourly shuttle waiting for you at Mactan International Airport, they also have a Customer Service office at the airport.  It was just a short 20-minute drive and then, Hello Shangri-La!

Part I: First Day At Shangri-La Mactan

We booked a Deluxe Sea View room which is in the Ocean Wing building of the resort.

The Bathroom was fully equipped with a tub and also a tv speaker in case you want to hear what's in the TV while you're in the shower. Lots of toiletries for everything you need for hygiene purposes.

The room has a veranda which has a spectacular view of the resort, with the beach and pools. Also has a fully stocked mini bar.

And the delicious ripe mango as a welcome fruit.

The staff was very accommodating, we were treated very special, every request was happily done. In room dining was excellent! The chef was the one who served us and they brought us a lovely table. We tried their Chicken Adobo and Beef Steak Pinoy. The food was amazing, just a bit expensive than normal prices but worth it. 

Their pools are open until 9pm, so we decided to take a dip.

Our reservation included Buffet Breakfast at Tides, a lot of choices of different cuisines like Japanes, Korean, American, etc.. I love that there's danggit!

Many people are eating at Tides most of the time, also because the resort have a day tour available for walk-in guests.

After eating, we strolled around the resort for a while. Such a lovely place!

We decided to go out and do other things at Mactan and also buy some groceries which you can bring inside the resort. We rented a car from the resort for a very reasonable price since the shuttle had already left and the next one will yet be for the next hour.

This is what I wore today, who says you can't do Florals over Florals? Well, I wanted to feel the summer more that;s why :)

Enjoyed our first day at Shangri-La's Mactan Resort & Spa! Lots of things to do at this resort. Read more about my review on our 2nd day with pictures of the beach here.
blog comments powered by

Disqus
laurientvalenn reblogged this from yourfashioninspiration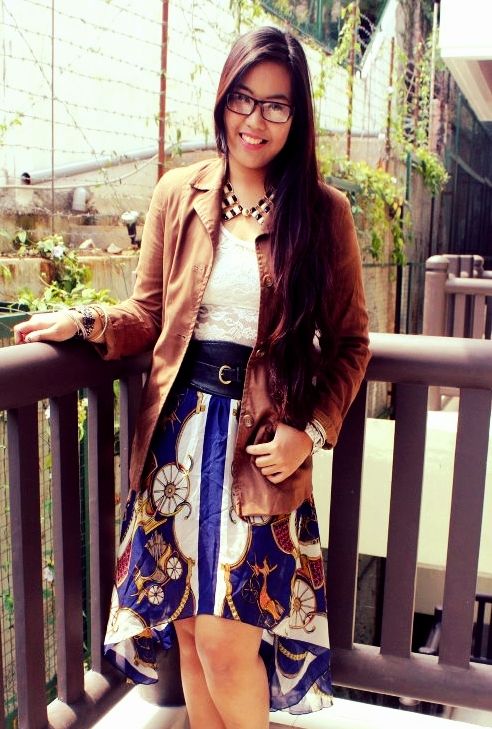 YFI : YOUR FASHION INSPIRATION ♥
nika.fashionlover@gmail.com





Fashion Lover(s) to be inspired



I'm Nika, a 20-year-old fashion blogger from Pampanga but staying in Quezon city. A full time blogger and freelance stylist. A writer and Journalism student from UP Diliman.
Through this blog, I aim to share my love for Fashion and Style, and also show you my life's amazing experiences.

I love doing Product Reviews, Event Posts, Outfit Posts, Fashion Features, and my other adventures like food and travel. ♥

Tweet me and Follow me on Instagram: @yfi_nika



YOURFASHIONINSPIRATION's Posts:

FOR PROJECTS, EVENT INVITES, SPONSORSHIPS, PRODUCT REVIEWS, COLLABORATIONS, OR YOU JUST WANT TO SEND SOME LOVE
EMAIL ME:
nika.fashionlover@gmail.com



Follow my Instagram:
@yfi_nika



Advertisements:





ADVERTISE HERE
ADVERTISE HERE
ADVERTISE HERE




SPONSORS:
Blogs to Check out:
Want your blog here? Email me.

BLOG STATISTICS:
Fashion blogs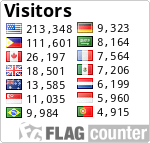 Counters since 05/14/2012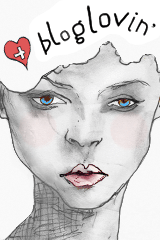 Follow me on Twitter:


'For me, Fashion is not just what the latest trends are nor what are the new collections of designers; it's not just what celebrities wear nor what you see girls are wearing on pictures on the web; it's not just what you see and read on fashion magazines nor what you watch in the runway. FASHION IS SIMPLY YOU, your very own sense of style. FASHION IS WHAT'S IN YOUR HEARTS. So, be yourself, wear what you want, be proud and MAKE THE STREETS YOUR RUNWAY.' -YFI ♥