THE FACE SHOP on its Lucky 6th Year!
It has been six years since THEFACESHOP graced our local shores with its stalwart commitment to naturalism, variety and value - offering a wide array of over 1,100 beauty products of the highest quality for both men and women of all ages.
THEFACESHOP's skincare, make-up, hair care, body care, nail care, sun care, fragrance, and beauty accessories are all derived from the finest natural ingredients, using the most sophisticated technology. The brand's main philosophy, "natural story," comes to the fore in its use of ingredients like flowers, grains, plants, fruits, mineral water, and oriental herbs from the brand's very own organic farm, ensuring the maintenance of top quality products at affordable prices.
This "natural story" actually began in Myeongdong, Seoul, nine years ago, with the first ever THEFACESHOP established there in 2003. Today, it is present in 22 countries across Asia Pacific, America, Europe and Middle East, with more than 2,000 stores worldwide, including 29 stores in Metro Manila, Pampanga, Olongapo, Bacolod, Cebu, and Davao.
And last July 12, me and other fellow bloggers were invited to join THEFACESHOP on celebrating their 6th year at their newest store at SM Sta. Mesa.
Love the layout of the store? It makes shopping beauty products easier and more inviting!
And my favorite part of the store, the Club 20 Counter. I blogged about the Club 20 Campaign here where with special focus on teens, THEFACESHOP permanently marked down about 200 of their best-selling products like the E'Thym Skincare range for youthful skin, the Lovely Me:ex Eyeshadows for a fluttery wash of color on the lids, and the Lip & Cheek Aqua Tint for that sweet flush - definitely essentials in any teen's beauty kit.
Oh! I almost forgot why we're there. haha! THEFACESHOP invited us for a Php6000 worth of shopping spree for their 6th Year Anniversary. Yay!
And also to celebrate this milestone,THEFACESHOP gives its customers a chance to live their own natural story through its 6th Anniversary Lucky 6 Raffle Promo. Every P1000 purchase entitles them to one (1) Free Raffle Ticket, with a chance to win any of the 6 exciting prizes, including a shopping spree or a trip for two to Pearl Farm in Davao. The lush resort, located in a quiet cove on the exotic Samal Island, is surrounded by pristine white beaches; indeed, it is nature at its finest.
Wait there's more! For every Php1500 worth of purchase, we picked to get a chance to bring home more items like these bags, tumblr, lip gloss, etc.
So, what are you waiting for? :)
I really had fun shopping and choosing what to buy, I bought gel liners again since I lost my previous one and I definitely recommend them! I'll also try their liquid foundations and powders. Will show you what's in my loot later!
I'm a happy kid again! Just in time for my birthday :)
Here are more photos from the day:
Love the food!
Shopped with the lovable Cheyser of The Walking Recessionista
And I love THEFACESHOP Ladies: TFS Brand Manager Keti Maderazo, Rikka Dylim of MMPI's Inside Showbiz Magazine, and  TFS Training Manager, Marge Apacible.
With THEFACESHOP's Top Girl, Mona Luna (photo from her). She is the brand ambassador for this year, winning THEFACESHOP Top Girl Search. She wowed the judges with her well-rounded accomplishments as a university scholar and graduate of BA English Studies from the University of the Philippines, all while being a member of the UP Pep Squad, for which Mona was able to join as a competing member of the award-winning Philippine Team at the 2009 Cheerleading Asia International Open Championships in Japan. Apart from the cash prize of US$ 3,000, Mona also represented the Philippines in the Top Girl Media Tour in Korea - showing off natural, Filipina beauty, THEFACESHOP way.
She's the perfect girl for the brand, right?
So here's whats inside my bag:
Bought this for my boyfriend, thanks for accompanying me always! :)
And these are the additional 4 freebies I got for spending Php6000. 1 freebie for every Php1500 because I don't think there's a paper that says try again. :)
Oh, I just can't wait to review these products and share them to you but as far as I know, THEFACESHOP products works great on me and I would definitely be replenishing my makeup kit from their store every now and then.
Thanks again, Face Shop! And Happy Lucky 6th Year Anniversary! :)
Add The Face Shop Philippines on Facebook
Follow them on Twitter here for updates, tips, etc.
Don't forget to Visit THEFACESHOP Branches on Malls nationwide!
blog comments powered by

Disqus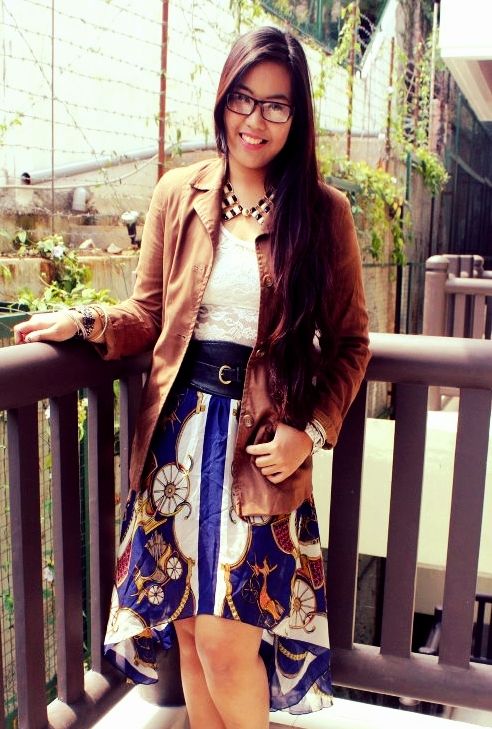 YFI : YOUR FASHION INSPIRATION ♥
nika.fashionlover@gmail.com





Fashion Lover(s) to be inspired



I'm Nika, a 20-year-old fashion blogger from Pampanga but staying in Quezon city. A full time blogger and freelance stylist. A writer and Journalism student from UP Diliman.
Through this blog, I aim to share my love for Fashion and Style, and also show you my life's amazing experiences.

I love doing Product Reviews, Event Posts, Outfit Posts, Fashion Features, and my other adventures like food and travel. ♥

Tweet me and Follow me on Instagram: @yfi_nika



YOURFASHIONINSPIRATION's Posts:

FOR PROJECTS, EVENT INVITES, SPONSORSHIPS, PRODUCT REVIEWS, COLLABORATIONS, OR YOU JUST WANT TO SEND SOME LOVE
EMAIL ME:
nika.fashionlover@gmail.com



Follow my Instagram:
@yfi_nika



Advertisements:





ADVERTISE HERE
ADVERTISE HERE
ADVERTISE HERE




SPONSORS:
Blogs to Check out:
Want your blog here? Email me.

BLOG STATISTICS:
Fashion blogs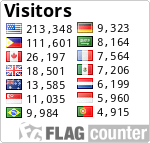 Counters since 05/14/2012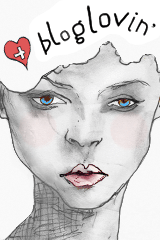 Follow me on Twitter:


'For me, Fashion is not just what the latest trends are nor what are the new collections of designers; it's not just what celebrities wear nor what you see girls are wearing on pictures on the web; it's not just what you see and read on fashion magazines nor what you watch in the runway. FASHION IS SIMPLY YOU, your very own sense of style. FASHION IS WHAT'S IN YOUR HEARTS. So, be yourself, wear what you want, be proud and MAKE THE STREETS YOUR RUNWAY.' -YFI ♥