Vania Romoff: Fall 2012 Collection
Vania Romoff is a a fashion designer based in Manila, Philippines. Vania debuted at Philippine Fashion Week 2009 where she was received by both fashion critics and publications with great acclaim as one of the country's revolutionary and upcoming designers. Since then, her designs have been appreciated both in the media and commercially.
Admired for her refined subtleties in every cut and use of texture at such a young age, she has garnered the industry's attention and has been featured in numerous local design and lifestyle magazines, including Metro Magazine's Annual List of Young Women to Watch for 2009, Sense and Style Magazine's Young at Art List 2010 (cover), MEGA Magazine's 10 Women to Watch for 2011, and most importantly, 69 Artists to Watch For in the Philippine Yearbook 2010. Vania has also received several design awards. In 2009 she won the CITEM and Manila FAME First Fashion Eco Design Competition.
She was also part of the prestigious Preview Emerging Fashion Talent Award, where she was given glowing reviews that eventually paved the way for her to create a line and collaborate with fashion retail giant The RAMP at Crossings. Her design collaboration, Vania Romoff for The RAMP, was greatly accepted by the public and fashion industry, proving that despite the young designer's age, she had conveyed talent and professionalism beyond her years.
As for her collection as seen last Philippines Fashion Week, Fall 2012 is a marriage of the designer's aesthetic of clean lines and modern design with the romance and the luxury of chic Parisian style. It is a showcase of fine craftsmanship and classic style.
Inspired by the vintage Romoff pieces, designed by her grandmother in the '60s, Vania's holiday repertoire is a nod to her roots of subdued elegance. Admired for her refined subtleties in every cut and use of texture at such a young age, Vania presents her admiration to anything French. "I have always been taken by classic French songs like "La Mer" by Charles Tenant, as well as the "nonchalance" of French New Wave (Nouvelle Vague) films like the ones by Godard," she shares. Taking cues from the modest grandeur of yesteryears, icons like Jean Seberg and Ana Karina who exemplify that je ne sais quoi of that era resonates in Vania Romoff's Fall 2012 collection.
For Fall 2012, Vania Romoff's look running throughout the collection is gamine and reductive, sketching out curves in a minimal fashion as mirrored in simple column dresses in soft fabric, voluminous shifts grounded by slim belts, and long, lean skirts, easy jumpsuits and relaxed sartorial jackets in satin.
Approachable and refined, the collection focuses on the intricacies of flow, cut and design, rather than outlandish embellishment and trendy nuances. Silk Faille's, velvet chiffons, and soft cottons add a luxurious exclamation to the fabric selection. Maintaining the chic tone of the repertoire, color palette will be of basic and muted colors of black, white, mocha, and shell pink, with gold accents.  Keeping the line-up cohesive and stylishly in-tune, flats, envelope clutches, fine jewelry, berets, and buckets hats will provide the chic Parisian touch.
Vania Romoff Fall 2012 is for the modern woman of understated elegance and discreet luxury.
What do you think of the collection? Every piece is indeed very elegant and sophisticated, also precisely designed to enhance a woman's asset in every way.
I also admire Vania's design technique and aesthetics, really do reflect a modern woman with a glimpse of a classic one.
Can't wait to see more of Vania Romoff's Admirable Creations! Will share more to you soon.
Get updated with Vania Romoff:
For questions/suggestions, kindly post your ask on the Disqus box just below this post.
(Source: yourfashioninspiration)
blog comments powered by

Disqus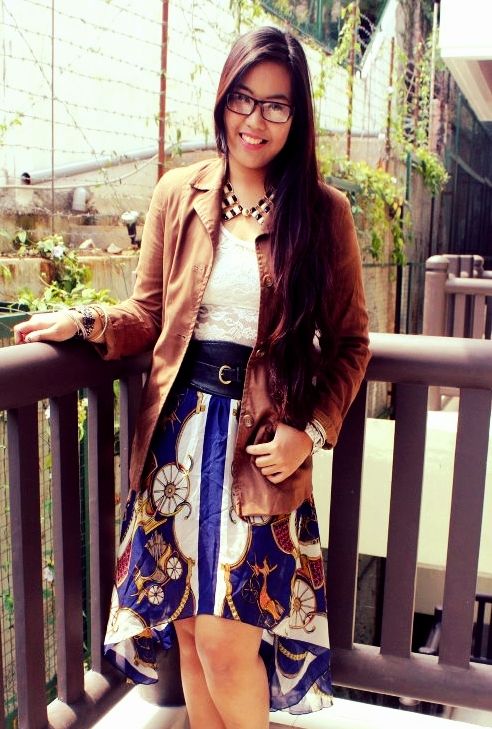 YFI : YOUR FASHION INSPIRATION ♥
nika.fashionlover@gmail.com





Fashion Lover(s) to be inspired



I'm Nika, a 20-year-old fashion blogger from Pampanga but staying in Quezon city. A full time blogger, freelance stylist and fashion writer and a Journalism student from UP Diliman. I'm hoping to express my love for Fashion through this blog and at the same time inspiring others as well.

I love doing Product Reviews, Event Posts, Outfit Posts, Fashion Features, and my other adventures like food and travel. YFI also blogs and posts lovely pictures that will surely inspire the way you style ♥

Tweet me and Follow me on Instagram: @yfi_nika



YOURFASHIONINSPIRATION's Posts:

FOR PROJECTS, EVENT INVITES, SPONSORSHIPS, PRODUCT REVIEWS, COLLABORATIONS, OR YOU JUST WANT TO SEND SOME LOVE
EMAIL ME:
nika.fashionlover@gmail.com



Follow my Instagram:
@yfi_nika



Advertisements:




ADVERTISE HERE
ADVERTISE HERE
ADVERTISE HERE




SPONSORS:
Blogs to Check out:
Want your blog here? Email me.

BLOG STATISTICS:
Fashion blogs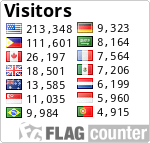 Counters since 05/14/2012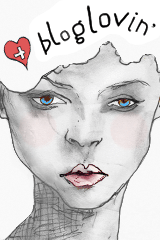 Follow me on Twitter:


'For me, Fashion is not just what the latest trends are nor what are the new collections of designers; it's not just what celebrities wear nor what you see girls are wearing on pictures on the web; it's not just what you see and read on fashion magazines nor what you watch in the runway. FASHION IS SIMPLY YOU, your very own sense of style. FASHION IS WHAT'S IN YOUR HEARTS. So, be yourself, wear what you want, be proud and MAKE THE STREETS YOUR RUNWAY.' -YFI ♥