Day Watch
I received a package from Mapleberry weeks ago and it contained this pretty peach sheer top. It was so versatile that I was really inspired to make a day and night outfit with it and my pair of jeans.
Here's my day outfit:
Super casual and comfy lang ang peg! For me, these kind of tops are the easiest to style. You can wear them anytime and they will look good anywhere as long as you pair them with the right accessories. Much lovelier is that this polo has a bat wing style and it's a bit sheer!
For a day look, it's better to accessorize with fun and loud colors. I primarily chose red so my outfit would stand out more since the top has a light color, and red looks good in the sunlight. i also infused different shades of pink for my other accessories :)
Love this animal print bow necklace that I wore to match my peep-toe pumps. And it also matches my bow bracelet! I'm such a sucker for accessories like I always say, they just give color to my outfits :) If you want these accessories, I'll be selling more at the Bargain Hunt Bazaar. So visit me!
And here are my red peep-toe pumps, with the animal-print details on the heels which are to die for!
Also love the pleated design :) I love anything unique!
There you go my day outfit for this top and jeans, watch out as I turn this to a night outfit. Thank you so much, Mapleberry for inspiring me to be efficient with clothes again. hihi :)
Like them on Facebook here and check out their amazing clothes and lots of accessories, will post my favorite ones soon!
Wore this outfit to the 6th Year Anniversary of TheFaceShop Philippines where me, and other fellow bloggers got a shopping spree worth Php6000 of TheFaceShop goodies. Yay!
Mapleberry Bat Wing Top | Girl Shoppe Neon pink ring | Lee Jeans Jeans | Churbish Peach Cube Bangle | E.Moi Accessories (to be sold at the Bargain Hunt Bazaar)
And I'm officially 20! Thank you for all the greetings I receive, words can't actually express how much I appreciate them. Even though we don't know each other personally, we seemed to have a bond that was formed here on Tumblr and I am so thankful for that. I appreciate all of you. Hope we can all be friends even just virtually :)
Hope to still spend the next years with you, my tumblr family! ♥
New Items from Churbish Online Shop!
I already told you about Churbish Shop here and wore one of their mullet skirts here.
And now, they have new items for sale! Check them out!
These bags and shoes are just so amazing! I know you want them, because I really do! The wedges are just must haves, I want to buy them all in every color and wear them. And they are very affordable :)
Now we know where to buy this great fashion finds.
Shop them now on Churbish Shop here!
For questions/suggestions, kindly post your ask on the Disqus box just below this post.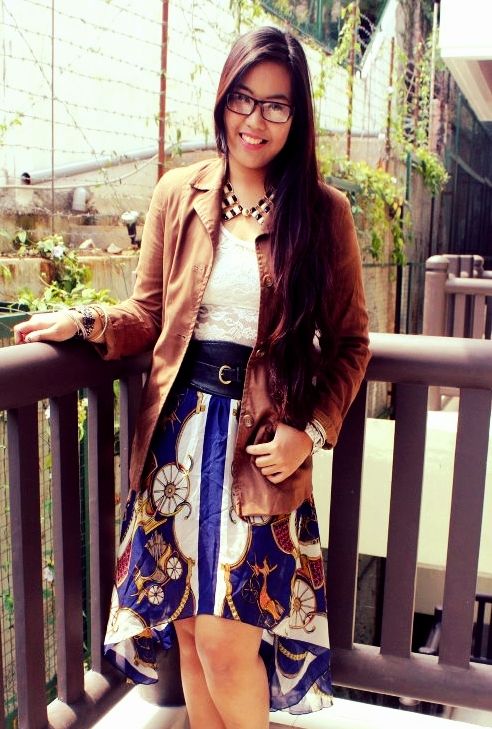 YFI : YOUR FASHION INSPIRATION ♥
nika.fashionlover@gmail.com





Fashion Lover(s) to be inspired



I'm Nika, a 20-year-old fashion blogger from Pampanga but staying in Quezon city. A full time blogger and freelance stylist. A writer and Journalism student from UP Diliman.
Through this blog, I aim to share my love for Fashion and Style, and also show you my life's amazing experiences.

I love doing Product Reviews, Event Posts, Outfit Posts, Fashion Features, and my other adventures like food and travel. ♥

Tweet me and Follow me on Instagram: @yfi_nika



YOURFASHIONINSPIRATION's Posts:

FOR PROJECTS, EVENT INVITES, SPONSORSHIPS, PRODUCT REVIEWS, COLLABORATIONS, OR YOU JUST WANT TO SEND SOME LOVE
EMAIL ME:
nika.fashionlover@gmail.com



Follow my Instagram:
@yfi_nika



Advertisements:





ADVERTISE HERE
ADVERTISE HERE
ADVERTISE HERE




SPONSORS:
Blogs to Check out:
Want your blog here? Email me.

BLOG STATISTICS:
Fashion blogs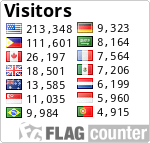 Counters since 05/14/2012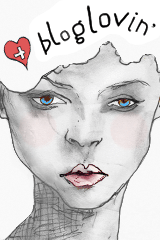 Follow me on Twitter:


'For me, Fashion is not just what the latest trends are nor what are the new collections of designers; it's not just what celebrities wear nor what you see girls are wearing on pictures on the web; it's not just what you see and read on fashion magazines nor what you watch in the runway. FASHION IS SIMPLY YOU, your very own sense of style. FASHION IS WHAT'S IN YOUR HEARTS. So, be yourself, wear what you want, be proud and MAKE THE STREETS YOUR RUNWAY.' -YFI ♥