Project Runway Philippines Season 3 Finale: Who's In and Who's Out?
You remember my blog post about the after party of Project Runway Philippines Season 3: The Final Runway here, and I know you are all psyched to know who will be the next fashion royalty. So, let me share some sneak peek of the finale and don't forget to tune in on ETC on July 1 at 8pm to find out who will win this season.
This season is really the most interesting one since for the first time for the first time in Project Runway Philippines history, four designers will be heading to the Final Runway: Cheetah Rivera, Nel Claveria, Jr., Amor Albano and Milka Quin Redoble to compete to be declared Project Runway Philippines Season 3 champion.
Let's get to know more about the finalists:
Cheetah, a 24-year old fashion designer from Manila, had a rocky start on the show as she learned early on that time management is crucial in the competition when she broke the 15-minute shopping rule while getting materials. In the food inspired challenge Cheetah found herself for the first time in risk of elimination only to bounce back to win the next three challenges and a spot in the finale. Her ingenue with material, out of the box design aesthetic and winning streak makes her a favorite entering the Final Runway.
One of Cheetah's creative design from her final collection
Nel, a 30-year old overseas based fashion designer from Camarines Sur, impressed judges to score his only challenge win in the second episode of the season with his binakol made dress. After that he found himself facing the judges as part of the bottom group of designers three more times prior to earning his spot in the final four. Swinging from top to bottom constantly, Nel is the only finalist out of the four to have won only one challenge. With a strong technique in construction, what surprises does Nel, the season's dark horse, have up his sleeve for his Final Collection?
One of Nel's creation from his final collection
Amor, a 28-year old fashion designer from Laoag City, was struck by home sickness early on in the competition as she appealed to the judges to let her go home. Refusing to let her leave as they saw potential in her work, Amor then continued on in the competition to win the men's clothing challenge with her futuristic hoodie vest. Having started off emotionally weak, the judges have proven to Amor that her plea to quit would have been a big mistake as she would have ultimately missed out on the biggest moment of her career, a chance to show a collection at Project Runway Philippines Final Runway.
One of Amor's chic design from her final collection
Milka, a 34-year old online fashion entrepreneur from Pasig City, established herself as an early favorite when she wowed judges with her "butanding-inspired" dress and elegant jumpsuit to win the first and third challenges. Then in episode nine her dessert inspired dress won her, her third challenge and immunity, something that came in very useful when she failed to deliver an avante-garde creation. Having started on a high, Milka enters the finale having placed in the bottom group of designers for the past two challenges; will she be able to redeem herself at the Final Runway?
One of Milka's design from her final collection
What do you think of their creations? That's just a little of what you'll expect during the final runway. All their designs are really amazing and very well thought of! The four of them are equally talented, I know choosing one winner will be so hard for the judges.
With PRP host and judge, Tweetie De Leon-Gonzales
So, who do you think is in and who's out? Tune in on July 1, Sunday at 8PM on ETC for the final showdown to find out who will be the next Runway Royalty.
Hope you liked my post, lovelies! Have a good night!
All Photos are by Ike Gube, except the solo of Milka Quin Redoble which is by JR Rafallo.
All rights reserved to ETC & Solar Entertainment Corporation.
For questions/suggestions, kindly post your ask on the Disqus box just below this post.
Project Runway Philippines Season 3: The Final Runway After Party
Yesterday, I was one of the few privileged who were invited to witness the runway show for the final collections of the final four designers (Amor, Nel, Cheetah and Milka) who are battling it out to be the next Fashion Royalty on Project Runway Philippines Season 3.
This was my favorite season so far, it's the most interesting and it was the first time 4 designers were to fight against the crown.
And I was so so glad! Did I say that this is my favorite local show on ETC? Been looking forward each episode every Sunday, along with Etcetera.
I enjoyed the runway show very much. All the collections were great, every designer is equally talented. Oh, I'm just so excited for you to watch it on TV! Cameras weren't allowed during the show to maintain it's confidentiality since this will yet to be aired on July 1. But I tell you, watch out for it!
Well, let me share you my pictures before and after the runway show. A cocktail party was held right after the show to celebrate. Yay!
People, along with me, getting anxious for the show to start.
The food during the Cocktail party were so delicious.
With fellow bloggers and beautiful couple, Shai and Seph of Lovechic.
With other designers of PRP Season 3.
With host and model, Phoemela Baranda.
With the famous Filipino fashion designer and judge of PRP, Rajo Laurel.
With PRP Season 3 Finalist, Cheetah.
With a new found blogger friend.
My supportive boyfriend and photographer. haha!
Thanks so much for a memorable experience, ETC! My June is now complete. haha! :)
Let's watch the final episode of the Project Runway Philippines Season 3 Runway Finale on Sunday, July 1 at ETC!
And thanks for the gift!
(Source: yourfashioninspiration)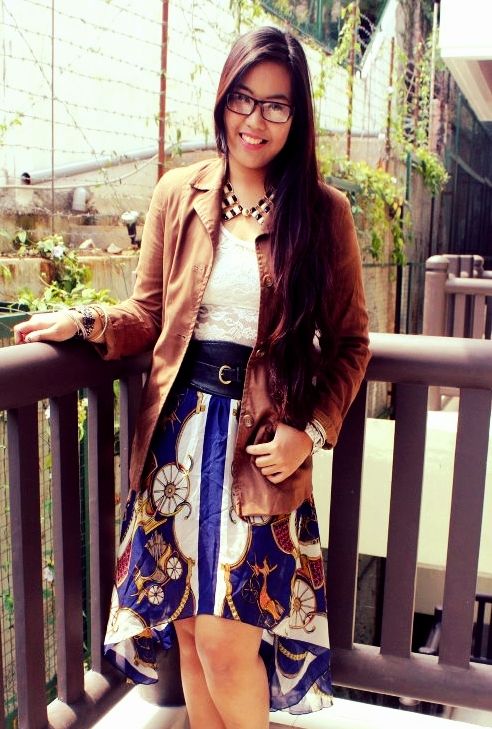 YFI : YOUR FASHION INSPIRATION ♥
nika.fashionlover@gmail.com





Fashion Lover(s) to be inspired



I'm Nika, a 20-year-old fashion blogger from Pampanga but staying in Quezon city. A full time blogger, freelance stylist and fashion writer and a Journalism student from UP Diliman. I'm hoping to express my love for Fashion through this blog and at the same time inspiring others as well.

I love doing Product Reviews, Event Posts, Outfit Posts, Fashion Features, and my other adventures like food and travel. YFI also blogs and posts lovely pictures that will surely inspire the way you style ♥

Tweet me and Follow me on Instagram: @yfi_nika



YOURFASHIONINSPIRATION's Posts:

FOR PROJECTS, EVENT INVITES, SPONSORSHIPS, PRODUCT REVIEWS, COLLABORATIONS, OR YOU JUST WANT TO SEND SOME LOVE
EMAIL ME:
nika.fashionlover@gmail.com



Follow my Instagram:
@yfi_nika



Advertisements:




ADVERTISE HERE
ADVERTISE HERE
ADVERTISE HERE




SPONSORS:
Blogs to Check out:
Want your blog here? Email me.

BLOG STATISTICS:
Fashion blogs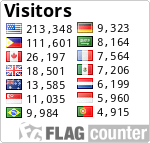 Counters since 05/14/2012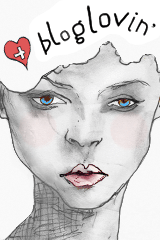 Follow me on Twitter:


'For me, Fashion is not just what the latest trends are nor what are the new collections of designers; it's not just what celebrities wear nor what you see girls are wearing on pictures on the web; it's not just what you see and read on fashion magazines nor what you watch in the runway. FASHION IS SIMPLY YOU, your very own sense of style. FASHION IS WHAT'S IN YOUR HEARTS. So, be yourself, wear what you want, be proud and MAKE THE STREETS YOUR RUNWAY.' -YFI ♥