You Deserve to Look Good Always
Korean Clothing Fashion is an online store where you can purchase the latest Asian fashion styles for women from Korea, Japan, Bangkok and Hong Kong! They ship to customers around the globe and specialize offering high quality, trendy Korean clothing at affordable prices.
They have a wide range of available items from over 8000: from Dresses, Shirts, Jackets, Skirt, Pants, Shoes, Bags, etc. at so low prices. You can shop everything you need and want in your wardrobe in this store. And I'm sure that the loveliest dress you've been seeing in the web and been wanting to have is available here!
Check out what I got from Korean Clothing Fashion:
Romatic Retro Skirt- I love the scarf print and how flowy it gets. And the fact that it's a mullet skirt is a plus!
Three Colors Maxi Dress- I just love the color combinations of this dress and I think I'm obsessing with maxi dresses lately so I fell in love with this and it's also available in other colors!
Black Leather New Style Shoes- And these babies are my favorite pick! I so love Korean Fashion Clothing's shoe products and this studded wedges are so eye catchy! Also available in pink and blue.
Another thing I like about their shop is the very easy navigation, so you can easily find what product you want to shop! You can also shop by amount, for the money-wise out there. Very well organized.
And the shipping was so fast, I think I got them a few days directly at my home after the confirmation!
Check out Korean Clothing Fashion and see how right I am! Thank you so much Korean Clothing Fashion for sending me your lovely products! :)
Get Updated: Website | Facebook | Twitter | Pinterest
As they quote, "The best dress in the whole world is the one that looks good on you. And it is available at Korean Clothing Fashion."
(Source: yourfashioninspiration)
Shop Branded Items for Less at The Overruns Store
I received a package last week from The Overruns Store, it's an online store owned by Jeanette Salvilla that sells brand new stylish and branded clothes for very affordable prices. Let me show you what they sent me..
Yay! Thanks for these lovely pieces, The Overruns Store. Can't wait to style them :) And I actually already wore the purple chained top to the Miss World Philippines 2012 Pageant Night. Will share the pictures soon!
These are just a few from their products for sale. All of their items are branded and sold way cheaper than the normal prices. Check these out:
Lovely lace dresses from Forever21
Stylish Bandage Dresses from Forever21
Chained tank tops from One Step Up
Body Con Dresses from Pacsun
You can shop these products at The Overruns Store, they offer a wide range of branded items from Forever21, Zara, Banana Republic, etc. All are made affordable! Browse their online shop at Facebook!
Now you know where to get those stylish and quality branded fashion finds for less! These items are on limited stocks so check them out now and watch out for more new items coming!
Shop at The Overruns Store here. 
Check out the Owner's blog here.
You can also contact them thru email for questions here: zarafactoryoverruns@rocketmail.com
Happy Shopping, lovelies! Thanks again, The Overruns Store! :)
For questions/suggestions, kindly post your ask on the Disqus box just below this post.
(Source: yourfashioninspiration)
New Items from Churbish Online Shop!
I already told you about Churbish Shop here and wore one of their mullet skirts here.
And now, they have new items for sale! Check them out!
These bags and shoes are just so amazing! I know you want them, because I really do! The wedges are just must haves, I want to buy them all in every color and wear them. And they are very affordable :)
Now we know where to buy this great fashion finds.
Shop them now on Churbish Shop here!
For questions/suggestions, kindly post your ask on the Disqus box just below this post.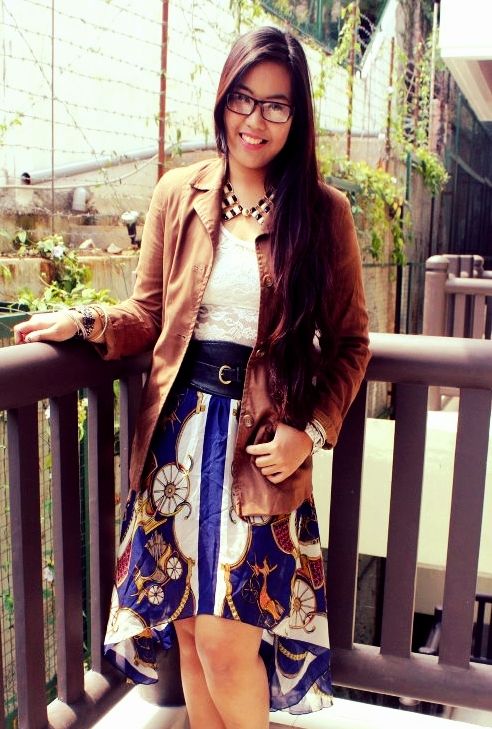 YFI : YOUR FASHION INSPIRATION ♥
nika.fashionlover@gmail.com





Fashion Lover(s) to be inspired



I'm Nika, a 20-year-old fashion blogger from Pampanga but staying in Quezon city. A full time blogger and freelance stylist. A writer and Journalism student from UP Diliman.
Through this blog, I aim to share my love for Fashion and Style, and also show you my life's amazing experiences.

I love doing Product Reviews, Event Posts, Outfit Posts, Fashion Features, and my other adventures like food and travel. ♥

Tweet me and Follow me on Instagram: @yfi_nika



YOURFASHIONINSPIRATION's Posts:

FOR PROJECTS, EVENT INVITES, SPONSORSHIPS, PRODUCT REVIEWS, COLLABORATIONS, OR YOU JUST WANT TO SEND SOME LOVE
EMAIL ME:
nika.fashionlover@gmail.com



Follow my Instagram:
@yfi_nika



Advertisements:





ADVERTISE HERE
ADVERTISE HERE
ADVERTISE HERE




SPONSORS:
Blogs to Check out:
Want your blog here? Email me.

BLOG STATISTICS:
Fashion blogs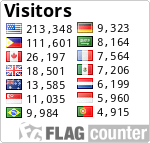 Counters since 05/14/2012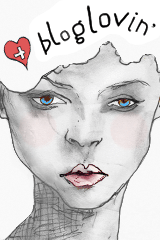 Follow me on Twitter:


'For me, Fashion is not just what the latest trends are nor what are the new collections of designers; it's not just what celebrities wear nor what you see girls are wearing on pictures on the web; it's not just what you see and read on fashion magazines nor what you watch in the runway. FASHION IS SIMPLY YOU, your very own sense of style. FASHION IS WHAT'S IN YOUR HEARTS. So, be yourself, wear what you want, be proud and MAKE THE STREETS YOUR RUNWAY.' -YFI ♥