Missing the Sun
I'm back and this outfit post is for all of you who's also missing the sun like me. It's been pretty rainy these past few days (making it impossible to take good outfit shots) so whenever I see the sun out, I immediately head out the house to take outfit shots of my clothes for the following days. Talk about efficiency. haha!
And since I want all of us to remember the sun and summer, I played with very fun colors for my outfit.
What I also don't like about these rainy days is that I don't get to go out much which is a bummer especially if there are events I need to go to for the day, I'd rather stay home and be safe than going outside with the heavy rain pouring.
Did you notice that I kept my accessories simple? I didn't excess-orize in this outfit which is so not me! :) I did because I wanted to feel light, and I think my statement necklace did all the job for this outfit. Thanks to the ProSolutions Family again for this amazing birthday gift!
And the best way to feel summer? Wear comfortable flats! These stylish orange flats from Pepita just screams SUNNNN all over.
Top from The Overruns Store | Necklace from Zara | Square bangle from Churbish | Rings from Girl Shoppe | Flats from Pepita
I still love summer more than the rainy seasons even if it can be scorching hot outside, at least I don't feel gloomy at home doing nothing. This coming August will also be a busy month for me with lots of activities and collaborations, I hope I'll do just fine.
And I just want to share to you my thoughts from the other day, I think I actually want a real job. haha! I'm decided that I wanted to work on the fashion industry, be a writer on a magazine, fashion stylist/assistant or whatever. I'll keep you updated on this goal of mine. But for those interested to hire me, just email me anytime. hahaha!
Finally, I want to say a big THANK YOU to everyone who supported my booth during the Bargain Hunt Bazaar, for all those who dropped by and shopped. It was an amazing experience, tiring but fun, and I want to do more of that kind of activities soon. For all those asking, I'm planning to sell the clothes I'm selling during the bazaar on my facebook page so like it here so you can get first dibs on the stylish clothes personally picked by me and Follow me on Twitter for updates. I'll also be verifying entries on my Forever21 dress giveaway tomorrow and will be announcing the lucky winner by then.
Hope you continue supporting my blog and watch out for my upcoming collaborations. Good night!
(Source: yourfashioninspiration)
Shop Branded Items for Less at The Overruns Store
I received a package last week from The Overruns Store, it's an online store owned by Jeanette Salvilla that sells brand new stylish and branded clothes for very affordable prices. Let me show you what they sent me..
Yay! Thanks for these lovely pieces, The Overruns Store. Can't wait to style them :) And I actually already wore the purple chained top to the Miss World Philippines 2012 Pageant Night. Will share the pictures soon!
These are just a few from their products for sale. All of their items are branded and sold way cheaper than the normal prices. Check these out:
Lovely lace dresses from Forever21
Stylish Bandage Dresses from Forever21
Chained tank tops from One Step Up
Body Con Dresses from Pacsun
You can shop these products at The Overruns Store, they offer a wide range of branded items from Forever21, Zara, Banana Republic, etc. All are made affordable! Browse their online shop at Facebook!
Now you know where to get those stylish and quality branded fashion finds for less! These items are on limited stocks so check them out now and watch out for more new items coming!
Shop at The Overruns Store here. 
Check out the Owner's blog here.
You can also contact them thru email for questions here: zarafactoryoverruns@rocketmail.com
Happy Shopping, lovelies! Thanks again, The Overruns Store! :)
For questions/suggestions, kindly post your ask on the Disqus box just below this post.
(Source: yourfashioninspiration)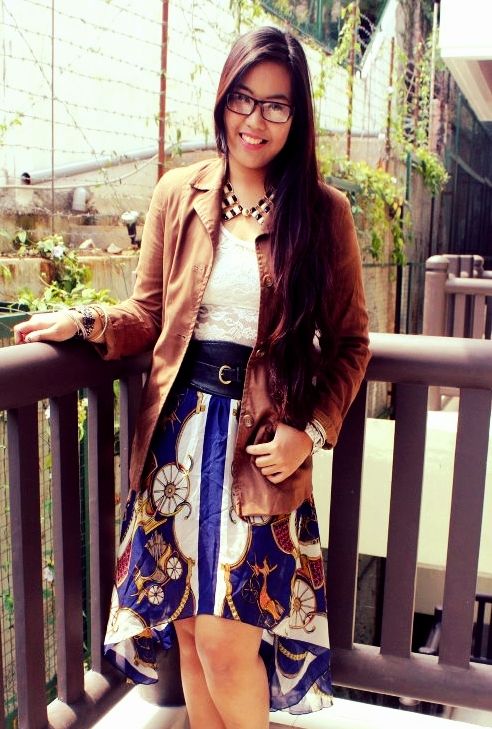 YFI : YOUR FASHION INSPIRATION ♥
nika.fashionlover@gmail.com





Fashion Lover(s) to be inspired



I'm Nika, a 20-year-old fashion blogger from Pampanga but staying in Quezon city. A full time blogger and freelance stylist. A writer and Journalism student from UP Diliman.
Through this blog, I aim to share my love for Fashion and Style, and also show you my life's amazing experiences.

I love doing Product Reviews, Event Posts, Outfit Posts, Fashion Features, and my other adventures like food and travel. ♥

Tweet me and Follow me on Instagram: @yfi_nika



YOURFASHIONINSPIRATION's Posts:

FOR PROJECTS, EVENT INVITES, SPONSORSHIPS, PRODUCT REVIEWS, COLLABORATIONS, OR YOU JUST WANT TO SEND SOME LOVE
EMAIL ME:
nika.fashionlover@gmail.com



Follow my Instagram:
@yfi_nika



Advertisements:





ADVERTISE HERE
ADVERTISE HERE
ADVERTISE HERE




SPONSORS:
Blogs to Check out:
Want your blog here? Email me.

BLOG STATISTICS:
Fashion blogs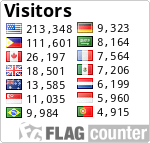 Counters since 05/14/2012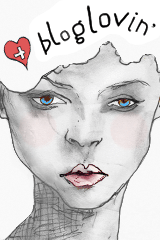 Follow me on Twitter:


'For me, Fashion is not just what the latest trends are nor what are the new collections of designers; it's not just what celebrities wear nor what you see girls are wearing on pictures on the web; it's not just what you see and read on fashion magazines nor what you watch in the runway. FASHION IS SIMPLY YOU, your very own sense of style. FASHION IS WHAT'S IN YOUR HEARTS. So, be yourself, wear what you want, be proud and MAKE THE STREETS YOUR RUNWAY.' -YFI ♥