Yahoo! OMG! Awards 2012 Awards Night (Part II)
Sorry for the delay of this post. I blogged about the Yahoo! OMG! Awards 2012 Part I here and the list of winners here. So, let me share to you some more photos I got from the awards night on the stage, the performances and the award presentors.
The Opening Performances
Lovi Poe and Solenn Heusaff
Julie Anne San Jose and Gloc 9
Hosts Isabelle Daza, Raymond Gutierrez and Solenn Heusaff
'Anna Banana' Boy and Xyriel Manabat
Dennis Trillo and Jasmine Curtis-Smith
Ehra Madrigal, Rico J. Puno and Christian Bautista
Shamcey Supsup
Tuesday Vargas
Fans of The Morning Rush Team
Urbandub
Solenn Heusaff
Ruffa Mae Quinto
Vice Ganda
Kathryn Bernardo
Franco
Coco Martin
Kathryn Bernardo and Enrique Gil
Xian Lim and Kim Chiu
Sam Concepcion and Julie Anne San Jose
Ruffa Gutierrez
Richard Gomez and John Estrada
Closing performance from Gary and Gab Valenciano
One of the most fun night ever! Me and my boyfriend enjoyed the performances and everything.
Thank you so much Info Hashlab! And Congratulations Yahoo! Philippines! Looking forward to Yahoo! OMG! Awards 2013.
Hope you enjoyed my post, lovelies!
Yahoo! OMG! Awards 2012
Time to paint the town Purple ♥ Awards night is tomorrow, who's excited?
Follow Yahoo!Ph on Twitter for daily updates or search #omgawards hashtag.
This will be an amazing fun-filled night! Can't wait :)
You can also join in the fun at your own home and watch the free live streaming here!
See you on the Purple carpet!
XOXO
Yahoo! OMG! Awards 2012 PressCon
Last June 20, I was invited to attend the press conference for this year's Yahoo! OMG! Awards where Yahoo! unveils its star-studded events line-up and more great news!
This is the second year of the Yahoo! OMG! Awards which only started last year and the very first on the world, this award giving body honors Philippines' most favorite celebrities, emerging stars and also fans who have trended most on Yahoo! Search over the past year.
This year, the awards night will take place in Mall of Asia Arena on July 6.
Check out my pictures from the presscon.
The Event venue in 7th High
People from the press
Singer Robin Nievera
Bb. Pilipinas 2011, Shamcey Supsup
Stars who graced the media event answered questions from the press.
Shamcey Supsup
TV5's Eula Caballero
Tony Toni, Slick Rick and Sam YG of Magic 89.9 FM's Boys Night Out
Radio DJ's Chico, Delamar and Gino Quillamor of RX93.1 FM
Radio DJ's Tracy Abad of Mellow 94.7 FM and Nicole Hyala of Love radio 90.7 FM with event host, JM Rodriguez
 Yahoo! Philippines Country Ambassador and Sales Director, Arlene Amarante
GMA 7's Bella Padilla
With fellow bloggers
Me with the very gorgeous and kind, Shamcey Supsup
You can vote for the nominees here. And this year, Yahoo! opened another venue to vote. We can now vote via mobile powered by Sun Cellular, we can have more access to vote for our favorite stars via SMS to #2222.
Yahoo! OMG! Awards 2012 will be hosted by Raymond Gutierrez and the "Call Me Maybe ladies": Solenn Heusaff, Isabelle Daza and Georgina Wilson. Also expect great performances during the awards night from DJ Mars Miranda, Bailes de Luces, Urbandub, Wolfgang, Julie Anne San Jose, Elmo Magalona, Addlib Dancers, G Force, Solenn Heusaff and Lovi Poe.
This will be such a memorable night!
See you there!
For questions/suggestions, kindly post your ask on the Disqus box just below this post.
(Source: yourfashioninspiration)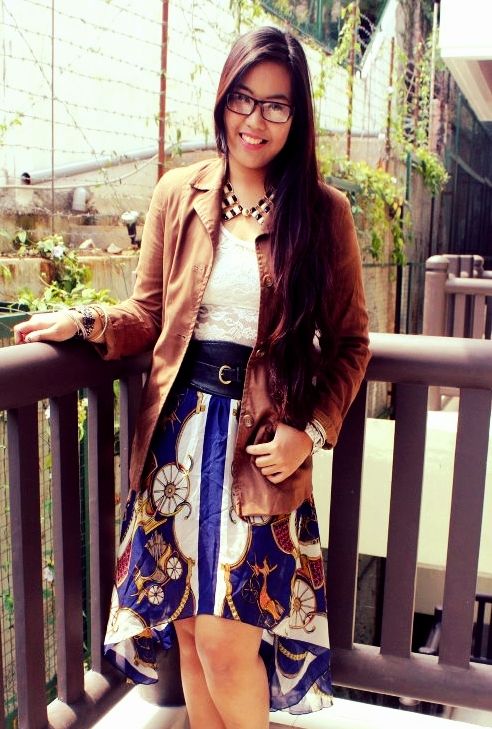 YFI : YOUR FASHION INSPIRATION ♥
nika.fashionlover@gmail.com





Fashion Lover(s) to be inspired



I'm Nika, a 20-year-old fashion blogger from Pampanga but staying in Quezon city. A full time blogger and freelance stylist. A writer and Journalism student from UP Diliman.
Through this blog, I aim to share my love for Fashion and Style, and also show you my life's amazing experiences.

I love doing Product Reviews, Event Posts, Outfit Posts, Fashion Features, and my other adventures like food and travel. ♥

Tweet me and Follow me on Instagram: @yfi_nika



YOURFASHIONINSPIRATION's Posts:

FOR PROJECTS, EVENT INVITES, SPONSORSHIPS, PRODUCT REVIEWS, COLLABORATIONS, OR YOU JUST WANT TO SEND SOME LOVE
EMAIL ME:
nika.fashionlover@gmail.com



Follow my Instagram:
@yfi_nika



Advertisements:





ADVERTISE HERE
ADVERTISE HERE
ADVERTISE HERE




SPONSORS:
Blogs to Check out:
Want your blog here? Email me.

BLOG STATISTICS:
Fashion blogs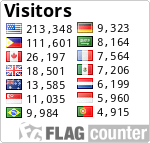 Counters since 05/14/2012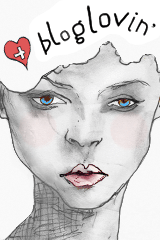 Follow me on Twitter:


'For me, Fashion is not just what the latest trends are nor what are the new collections of designers; it's not just what celebrities wear nor what you see girls are wearing on pictures on the web; it's not just what you see and read on fashion magazines nor what you watch in the runway. FASHION IS SIMPLY YOU, your very own sense of style. FASHION IS WHAT'S IN YOUR HEARTS. So, be yourself, wear what you want, be proud and MAKE THE STREETS YOUR RUNWAY.' -YFI ♥